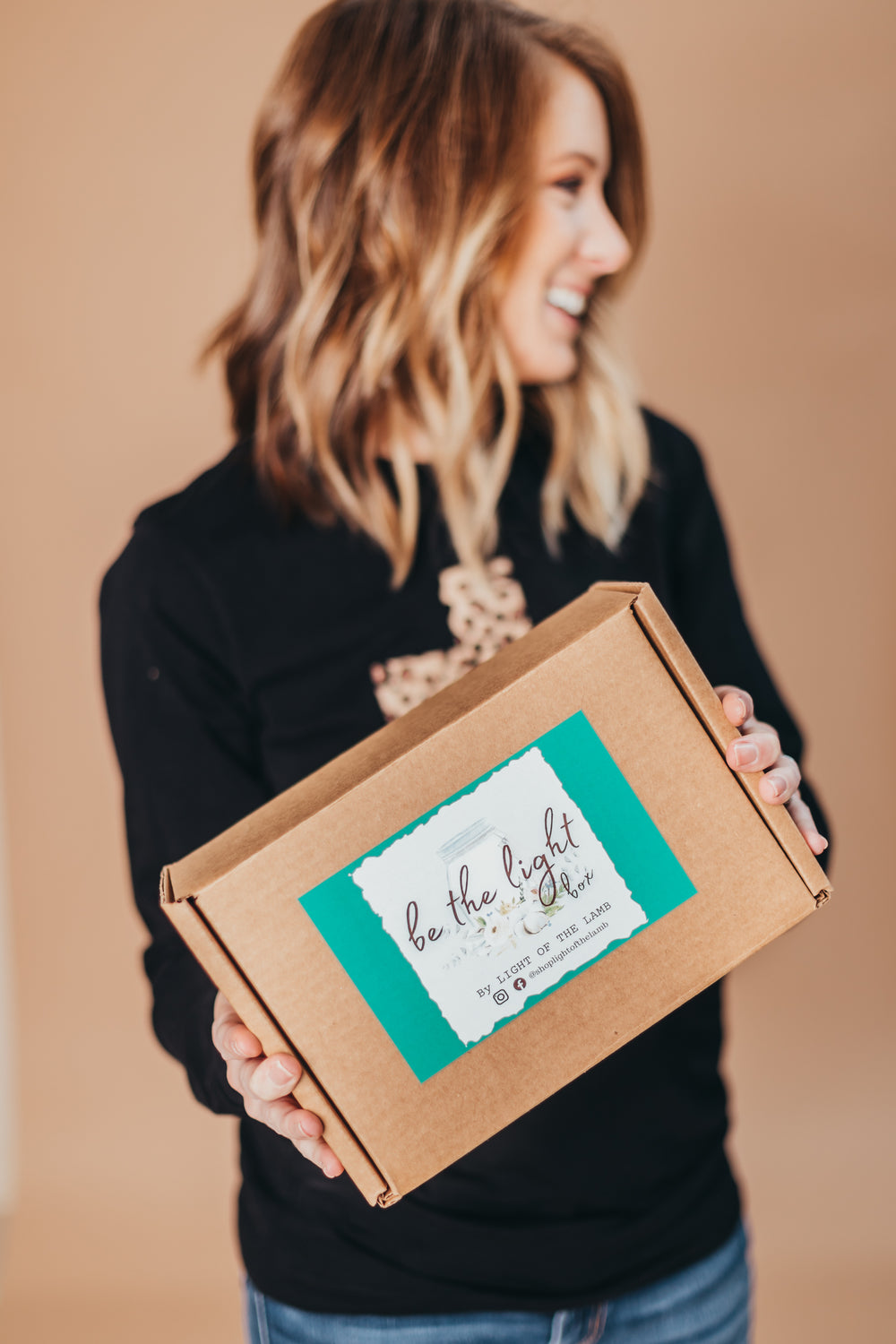 join
Be the light Subscription box
Get a carefully curated box of items to help you be bold in your walk with Christ.
The box will be delivered right to your door every 3 months.
Read more!
join our
be the light tee club subscription
This is our monthly exclusive membership that offers a specialty designed Christian tee delivered to your door each month!
Get more info!
About Light of the Lamb
Hey! I'm Alivia, owner of Light of the Lamb. I am so blessed to have you here!! My hope is to encourage you to Be The Light of Christ and to live our your faith BOLDLY. I pray that you can find products here to help inspire you to do so.
Christ died for each of us, not so that we can live a perfect life but that through our struggles and difficulties we can find a hope and strength that only He can give us. I am most thankful for that.
Get to know me!
Flat Rate Shipping

Always enjoy low, flat rate shipping on all products!

Always Handmade

Yes, really! All items are either designed or hand crafted by Alivia!

Christ Centered

The mission of Light of the Lamb is to always keep Christ in the center!

Affiliate Program

Be sure to reach out to Alivia for more information on becoming an affiliate!
I love the spiritual aspect!
"I love the guarantee of a gift to myself each month. I also love the spiritual aspect and being able to represent my faith through comfy and stylish clothing."
- Megan
The most comfortable shirts you'll ever put on!
"I love Light of The Lamb shirts, because it gives me a verse to focus on for the month. The shirts are absolutely the most comfortable shirts you'll ever put on and the handmade jewelry is so unique."
- Taylor
So inspirational to myself and others"
"I have really enjoyed the monthly tee, and the combo membership that includes earrings is awesome too! So inspirational to myself and others."
- Karamet